Enjoy A Sparkling Smile With Our Cosmetic Dental Services
When it comes to teeth Whitening, it seems like there are a million options on the market and another million home remedies to try out. Our team at Vivid Dentistry is here to offer you a more straightforward approach.
We're proud to provide people all across Crestview Hills with professional teeth Whitening services that help you enjoy a more confident smile for years to come.
Fill out the short form on your screen to learn more today.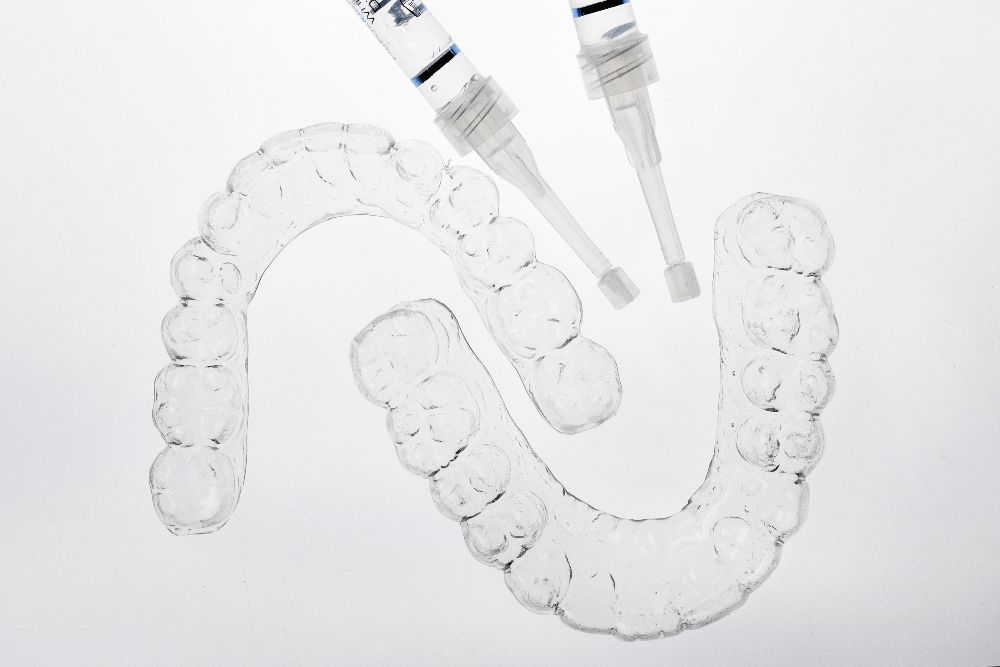 Find The Whitening Option That Works Best For You
At Vivid Dentistry, we know that you're busy. That's why we're offering multiple Whitening options to meet your unique needs. Our team here in Crestview Hills can provide professional guidance and safe, sustainable Whitening solutions.
Learn More About Dental Bonding and Enameloplasty Today!
Dental bonding uses a dental resin that's similar to the resin used for dental fillings. This resin is applied to the outside of the tooth and is hardened and sculpted to restore the tooth and create a more even smile.
Enameloplasty is often used along with bonding. Using a special tool, Dr. Enzweiler will gently remove a very thin layer of enamel from uneven teeth and teeth with imperfections like pointed teeth and minor chips, reshaping your smile.
Veneers Can Be A Simple Solution For A Wide Range Of Problems
That's really the best part. When it comes to oral health and the wellbeing of your teeth, it seems like a million things could go wrong. But the truth is, veneers can be the solution for such a wide range of dental concerns, offering long-lasting improvements for issues large and small.
At Vivid Dentistry, we're proud to work with people all across our community to improve your smile and boost your confidence with professional care every step of the way.
Our dental veneers are helping men and here here in Crestview Hills address:
Cracked and crooked teeth
Dental gaps and cosmetic spacing
Dullness and discoloration
And offer you a sharper smile in no time

Rely On Our Team To Help You Make The Right Choice
Dental veneers can be the answer for both improved appearance and vital protection. But that doesn't mean it's the right fit for everyone.
At Vivid Dentistry, we work hard to help you understand every aspect of the procedure and what you can expect from your dental veneers when we're done. We're here to be a source of information and support, communicating clearly and concisely so you can decide what works best for you.
Our goal every day is to provide our community here in Crestview Hills with:
Trustworthy dental procedures and guidance
Fast, friendly service every time you join us
Clean facilities where you can feel comfortable
Confidence that we have your best interest in mind
Learn More About Our Dental Veneers And Everything Else We Have To Offer
Your smile is too important to take shortcuts. At Vivid Dentistry, we're providing comprehensive dental care, including professional veneers to address cracked teeth, crooked teeth, discoloration, and so much more.
Fill out the short form on your screen to learn more or come see us here in Crestview Hills today!